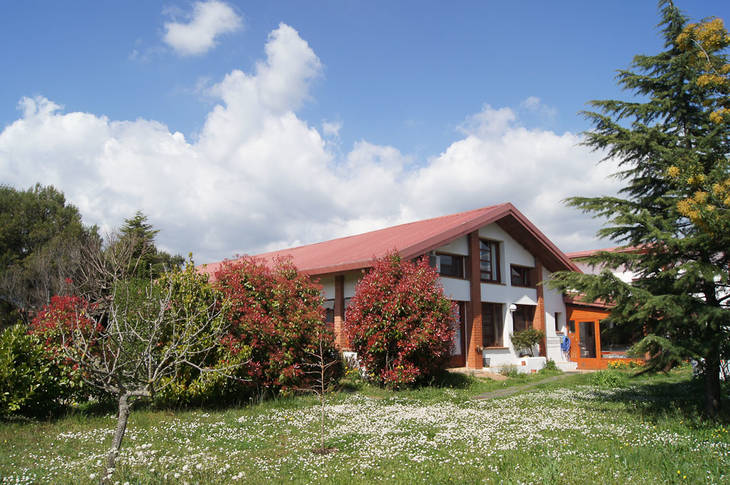 On the afternoon of June 22, 1999, the Spanish Vipassana Association purchased a building near Palautordera, about 35 miles Northwest of Barcelona, to serve as the first Dhamma centre in Spain.

Goenkaji has named it "Dhamma Neru", Dhamma Neru means "Heavenly Mountain of Dhamma".

The main building of Dhamma Neru is built on 4 sides of an open courtyard and sits in the middle of a flat 3,6 acres site surrounded by a high hedge and an abundance of fruit and ornamental trees.

The nearest village is Santa Maria de Palautordera about 1 km away. To the north there is the imposing 5700 feet high mountain of Montseny.

The site is approximately 1300 feet above sea level, only 30 minutes from the Mediterranean and enjoys a mild, sometimes rainy climate.

The Centre can currently accommodate 62 students, though the Dhamma Hall can hold 80.